Get funding and support for a strategic energy management (SEM) program - to build long-term energy and cost savings in your business!
With the comprehensive approach of an SEM, you can:
grab even bigger savings on capital projects

watch your operational savings grow each year

get noticed by customers and peers
We can help your business become a brilliant energy manager with:
energy mapping

monitoring and reporting

employee training

support for employee engagement activities
Find out more: sem@efficiencyns.ca or toll free at 1-877-999-6035
Implement a strategic energy management (SEM) plan, and find new ways to put money in your pocket – instead of on your power bill.
A long-term SEM helps:
win senior management support for energy efficiency

Gain financial commitment for energy management

increase employee awareness and engagement in energy efficiency activities

ensure implementation of energy policies for reducing energy use

integrate energy management with existing management policies, practices and procedures

build a reliable and effective system for monitoring and reporting energy performance
That's when the benefits really begin. Improved energy efficiency makes your organization:
     

Less expensive to operate

     

More comfortable to work in

     

More environmentally friendly

     

More competitive
We accept a limited number of organizations every year for SEM.
Eligible organizations:
Demonstrate executive leadership support in pursuing long-term strategic energy management

Provide dedicated

Energy Champions

to work with Efficiency Nova Scotia

Are able to invest capital in energy efficiency improvements

Are willing to sign a commitment to significant energy savings achievements (≥2GWh)
To get involved:
Attend an SEM information session or

Get in touch:  

info@efficiencyns.ca

 or toll free at 1-877-999-6035
Recognizes an organization's leadership and commitment to energy efficiency in Nova Scotia through activities such as planning, project development, energy [...]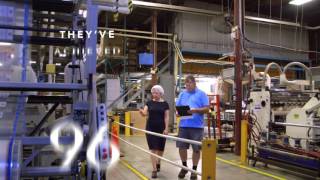 Read More
SEM provided a structured approach for implementing energy management practices, educating employees, developing a method for tracking results and preparing [...]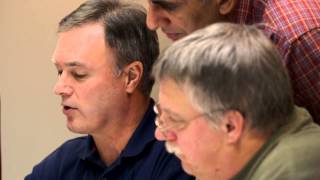 Read More