We'll help reduce your business's energy use with technical assistance and financial support - up to 50% of the project cost!
Make your business more energy efficient, comfortable to work in, and save big on energy costs.
We offer up to $500,000 to help with the cost of engineering studies as well as energy efficient equipment and installation like:
Compressed air equipment

Motors and variable speed drives

Refrigeration

Lighting design or redesign

Heating, cooling and ventilation (HVAC)

Cogeneration
Eligibility and support is determined on a case-by-case basis.
Contact us to discuss your project by clicking the link below and completing the contact form.
Air Leak Detection Survey
Efficiency Nova Scotia offers complimentary air leak detection surveys. Using ultrasonic leak detection equipment, we will locate and tag leaks in your facility. You will receive a report detailing the leaks in your facility and their associated energy costs.
Get Started
Eligibility and support is determined on a case-by-case basis.
Contact us to discuss your project by completing the contact form below.
For immediate assistance call 1-833-787-7595.
After Discussing Project With Efficiency Nova Scotia – Potential Next Steps
Once you have connected with Efficiency Nova Scotia about your project, we will help you navigate the project process.
1) Scope (Optional) 
Submit a scoping study rebate application

to identify energy saving opportunities in your facility. We will cover half the cost of a Scoping Study to a maximum of $1,000. Complex measures identified in a scoping study may require further analysis through a feasibility study before implementation. Pre-approval is not required.

Note:

The funding provided for studies will later be deducted from the total incentive available.
2) Apply
Submit a feasibility study

t

o clearly outline the costs and energy savings of proposed upgrades. Feasibility studies can be conducted by a professional engineer on your staff or by an external firm. Efficiency Nova Scotia can help with templates and guidelines for completing the study, loan you test equipment at no charge, and cover the full cost of the study (up to $15,000). We will also accept existing studies if they meet our requirements, although no incentive will be paid toward the cost.
For reference:
3) Review
Discuss the results of the feasibility study with us.

Decide which energy saving upgrades you want to incorporate into your facility. We can help by providing customized incentives and on-bill financing.
4) Completion
Once finished, we will conduct a site visit to verify upgrades and issue payments for the measures completed.

Submit a custom project incentive claim

along with copies of project invoices for incentive.
5) Project Implementation
We will provide a custom

Project Development Agreement

for the implementation of your project, with an incentive based on the energy savings determined by the feasibility study.

Once the agreement is finalized, implement the project using in-house staff and/or external contractors.
6) Measurement and Verification
We will work with your organization to develop an appropriate measurement and verification methodology to verify the energy savings results for the project, and outline the details in the Project Development Agreement.

We will provide your organization with test equipment at no charge; however, you will be responsible for conducting the measurements and providing the energy saving verification results.
Benefits
Think win-win-win-win. An energy efficient business is:
     

Less expensive to operate

     

More comfortable to work in

     

More environmentally friendly

     

More competitive
Save money: Energy efficiency upgrades are a permanent gift: they just keep giving. And not only can you reduce your energy bill significantly, we'll help you do it. Depending on your project, you can qualify for up to $500,000 in rebates.
Invest in comfort: While your facility may already be well-designed, integrating energy efficiency technologies can make your space more inviting and comfortable with better temperature control and air quality.
Save our environment: Businesses use more than 50% of all the electricity we generate in the province. Because every kilowatt of electricity we use in Nova Scotia can be up to 75% fossil fuel-based, any project that improves your energy consumption is also an upgrade to our environment. In Nova Scotia, a plan for a more energy efficient business is a plan for fewer greenhouse gas emissions in our air.
Get competitive: Managing your energy costs is good for business. The upfront investment will pay off in the long run – and help you maintain your competitive edge.
Eligibility
Contact us to discuss your project ideas: info@efficiencyns.ca or 1-877-999-6035
Eligible facilities typically have a peak electrical demand of 50 kW per month or higher.
Eligibility and support is determined on a case-by-case basis, and depends on:
project size

energy savings

equipment involved

financial need
Incentives are up to 50% of the total project cost ($500,000 max), including:
50% of the cost of a scoping study ($1,000 max)

100% of the cost of a feasibility study ($15,000 max)
The lesser of:

50% of eligible project equipment and installation costs

the funding needed to meet a required payback schedule

the custom yearly budgeted $/kWh-saved
We can also offer interest-free, multi-year financing for remaining project costs.
Note: funding for studies and the cost of financing is deducted from the total incentive available.
Bright Business Awards 2013 – Shooting Star – Oxford Frozen Foods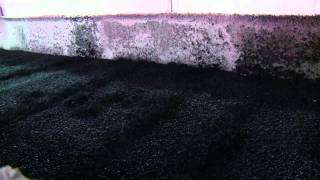 Read More
Get the most from your compressed air system.
Read More