A service to install energy efficient products in your home - whether you own or rent - at no cost to you.
Products, installation, and savings: we'll make it easy to use less energy without sacrificing comfort.
At absolutely no cost to you, one of our qualified partners will install energy efficient products in your home. Depending on your home, this might include:
LED lighting

Water-saving shower heads and aerators

Insulating wrap for your electric hot water tank and hot water pipes

Smart power strips for your entertainment areas

Water saving shower valves
Free Offer: For a limited, customers that book an appointment will also receive a free retractable clothesline.
Using a clothesline instead of a clothes dryer can save you up to $20/month!
Funding for the program
This program receives partial funding from the Government of Canada's $56 million-dollar commitment to Nova Scotia from the Low Carbon Economy Leadership Fund.  Efficiency Nova Scotia is administering the program for the Province of Nova Scotia.
Get Started
To receive our free product installation service, simply book an appointment.
For homes, apartments or condos:

Thinkwell Shift
Kings, Hants and Lunenburg counties
1-844-326-7479
bookings@thinkwellshift.ca
Trinity Inspections Service
Mainland Nova Scotia (excluding Kings, Hants and Lunenburg counties)
1-855-971-1935
bookings@trinityinspectionservices.com  
Sustainable Housing
Cape Breton, Inverness, Richmond and Victoria counties
1-844-334-2600
bookings@sustainablehousing.ca
Look for an official Efficiency Nova Scotia Partner ID Badge to confirm their identity when they arrive.
Benefits
Think win-win-win.  An energy efficient home is:
Less expensive to operate

More comfortable to live in

More environmentally friendly

Save your money.
Not only is the product installation service free, so are all the products we install. Efficiency partners will visit you to upgrade inefficient bulbs with LEDs and install a power-saving device on your entertainment center. Our partners may also install water-saving showerheads, faucet aerators, pipe wrap and a blanket for your electric water heater – all at no charge! And then the savings really begin: with your newly installed energy efficient products, you can start saving up to $240 a year.
Stay comfortable.
Keep your shower warm and your house bright – all for less money. Our partners install high quality, energy efficient products designed to keep your comfort high but keep your energy use low.
Save our environment.
Because every kilowatt of electricity you use is up to 70% fossil fuel-based in Nova Scotia, any product that improves your energy efficiency also improves our environment. Installing a more energy efficient electric product immediately reduces the amount of greenhouse gas emissions in our air.
Eligibility
We offer this service to all homes, apartments and condos in Nova Scotia.
To get started, contact the partner organization in your area.
Book your free appointment.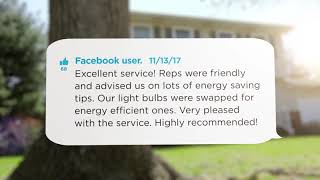 Read More
Learn how you can save energy and money with Efficiency Nova Scotia. We will come to your home and swap [...]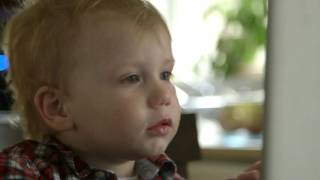 Read More
Are high efficiency shower heads really worth it? Yes, high efficiency shower heads can provide significant energy savings for your home. These [...]
Read More