A service to install energy efficient products in rental properties with 20 units or more - at no cost to you or your tenants!
Free products, free installation, free savings. We'll make it easy to keep the water warm, the rooms bright, and your property more energy efficient.
At absolutely no cost to you or your tenants, one of our qualified partners will install energy efficient products. Depending on your building, this might include:
LED lighting
Water-saving shower heads and aerators
Insulating wrap for your electric hot water tank and hot water pipes
We'll also offer customized recommendations to help you and your tenants save even more.
For buildings with less than 20 units visit product installation .
Get Started
Here's how it works:
Schedule

: To get started, simply book an appointment: 1-877-999-6035

Meet

: We'll meet to determine your buildings' requirements, and provide tenant notices.

Upgrade

: A team of installers will perform the upgrades throughout the building(s).  We will supply the materials required, and take care of the removal and proper disposal of old materials.

Note:

building staff are required to accompany installers into unoccupied tenant units and sign-off on the work performed.
Additional opportunities: When the installation is complete, we will follow up to discuss tailored recommendations to help you and your tenants save even more money and energy. Technical support, financial incentives and financing options are available for the additional energy efficiency upgrades you choose.
Benefits
Think win-win-win.  An energy efficient building is:
Less expensive to operate

More comfortable to live in

More environmentally friendly
Save your money: Not only is the product installation service free, so are all the products we install. The value of those products may be over $250 per apartment! And then the savings really begin: with your newly installed energy efficient products, you and each of your tenants can start saving.
Be more comfortable: Keep your shower warm and your home bright – all for less money. Our partners install high quality, energy efficient products designed to keep your comfort high but keep your energy use low.
Save our environment: Because every kilowatt of electricity you use can be up to 70% fossil fuel-based in Nova Scotia, any product that improves your energy efficiency also improves our environment. Installing a more energy efficient electric product immediately reduces the amount of greenhouse gas emissions in our air.
Eligibility
We offer this service to all apartments and condos in Nova Scotia with 20 units or more. New construction projects are recommended to go through Business Energy Rebates and/or our Custom Solutions program to maximize savings potential.
Rental Property Success Story: Energy efficiency linked with happier, longer-term tenants Overview Pino Pagnottella heads Sterling Properties Ltd., a family-owned [...]
Read More

Learn how you can save energy and money with Efficiency Nova Scotia. We will come to your home and swap [...]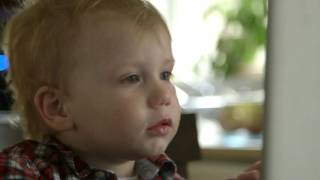 Read More