A rebate for draft-proofing your home after a Home Energy Assessment!
Over 50% of your energy costs are from home heating. Draft-proofing keeps that money inside, keeping your home warm, quiet, and energy efficient.
Insulation and draft proofing can make your home more comfortable and quiet, while saving energy and reducing heating costs by up to 10% per year.
You can prevent air leaks by adding or replacing new caulking and weather-stripping around:
W

indows

D

oors

E

lectrical outlets

E

xhaust vents

A

ttic hatches

W

here wood and masonry meet

W

here walls and ceilings meet
The best way to lower your heating costs is to stop warm air from escaping through cracks and crevices. Donald [...]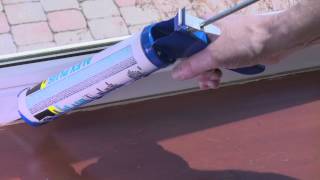 Read More

Draft-proofing your home is one of the cheapest and most effective ways to save energy and money. [...]
Read More

DIY draft detector! Follow these four easy steps to check your home for drafts. Choose a windy day; Turn [...]
Read More

Why Should You Draft-proof Your Home? Save Money It can be expensive to heat a home in Nova Scotia's climate. Draft proofing [...]
Read More