An instant rebate for programmable thermostats for electric baseboard heaters!
$15 – $45 instant in-store rebate available every Spring and Fall.
($15 instant discount for 1-2 pack / $45 for pack of 3 or more)
Heating is the single largest use of energy in Nova Scotian homes – why heat your home when you don't need to?
Programmable thermostats save you energy and money by keeping you warm at home, but lowering the heat while you're out or asleep.
Get Started
Sign up for our e-newsletter for up-to-date information on discounts, dates and locations. 
Each Fall and Spring, you can save instantly in stores across Nova Scotia on dozens of easy-to-install, energy efficient products. Enjoy Instant Savings of $3 to $75 at the checkout and even longer-term savings on your power bill. Instant savings on refrigerators and clothes washers are available year round.
Walk through your home and see how energy efficiency products can save you big on energy and costs.
Read More

Learn how to install a programmable thermostat. A step-by-step walk-through on how to set up your programmable thermostat once it is [...]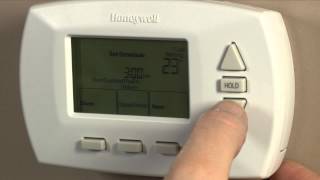 Read More

By using a programmable thermostat, you can adjust the times you turn on the heat according to a pre-set [...]
Read More