Learn how to find the right contractor for your energy efficiency upgrades by using our helpful and easy to use...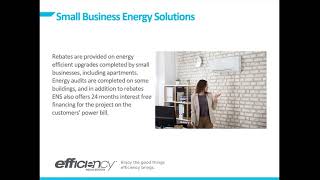 Learn how you, as the landlord, can help your tenants while reducing your costs. Plus get more technical information on...
Learn about energy efficiency solutions for your home-based business that can extend to your home.