A free appliance removal and recycling service.
Older fridges and freezers can use more electricity than any other appliance in your home, so retiring them can mean real savings; up to $180 a year.

Let us do the heavy lifting:
We'll pick up your old, working fridge or freezer, for free;

We'll properly recycle and make sure the CFCs are removed;

And we'll give you $30;

Add an air conditioner, get an extra $10;

Add a mini fridge or mini freezer and get an extra $10. 
Get Started
Let Efficiency Nova Scotia
Do the Heavy Lifting.
Simply call us toll free at 1-888-303-2103 or book a pick-up online. 
Pick-ups are available Monday to Friday, typically within 3 weeks of booking.
Next Steps
To prepare for your pick-up:
Clear a path

from the appliance to the nearest exit in your home or garage;

Check the appliance still works

: empty and plug in your appliance 2 to 4 hours in advance to ensure it is cooling (we will verify at pick-up);

Ensure someone over the age of 18 is available

at the time of pick-up to sign a release form.
Benefits
Refrigerators and freezers are two of the biggest energy consumers in your home. But newer models can cost far less to operate, thanks to better insulation, tighter door seals, and improved compressors and cooling coils.
Save your money.
 By recycling your old fridge, you can save big on electricity costs. Replace it with an ENERGY STAR certified appliance, and you cut your energy use.
Stay comfortable
.
Newer fridges run cooler, quieter, and keep food fresher longer – that means you're not just saving energy, you're potentially saving food.
Save our environment.
 We will ensure your appliance is recycled responsibly, and the CFCs are safely removed. While Nova Scotia's electricity system is rapidly becoming greener, on any given day up to 70% of our electricity is still generated by coal, oil, petcoke and natural gas. Every old fridge we recycle removes harmful greenhouse gas emissions from our environment.
Eligibility
We pick up fridges and freezers that are:
10 years old.
Check the appliance nameplate for the date of manufacture. If there is no nameplate on the appliance, it likely meets the age requirement. Appliance 411 is a good resource to help determine the age of your appliance
Full-sized.
10 – 25 cubic feet (fridges over 5.5 ft high). We will pick up smaller fridges, freezers, and air conditioners if they accompany at least one full-sized appliance
In working condition.
Non-working appliances do not use electricity, and therefore are not eligible for pick-up (please contact your local municipal office to find the nearest recycling depot to dispose of non-eligible appliances)
Located in Nova Scotia.
 Fridges that we pick-up must be located in Nova Scotia.
Efficiency Nova Scotia makes getting rid of an old working fridge or freezer easy. Watch our animated video to learn [...]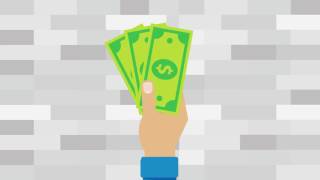 Read More
Replacing your old working fridge? Book a free pickup, and let us do the work! We'll even pay you for [...]
Read More

Follow these 10 tips to help with the efficiency and life of your fridge or freezer.
Read More

Free service helps save money, recycle old appliances, and pays cash reward. Resident: Beth Carman, Lake Echo Problem: Beth wanted [...]
Read More

From lighting to heating systems and everything in between, this calculator helps you understand how electricity is used  in your [...]
Read More